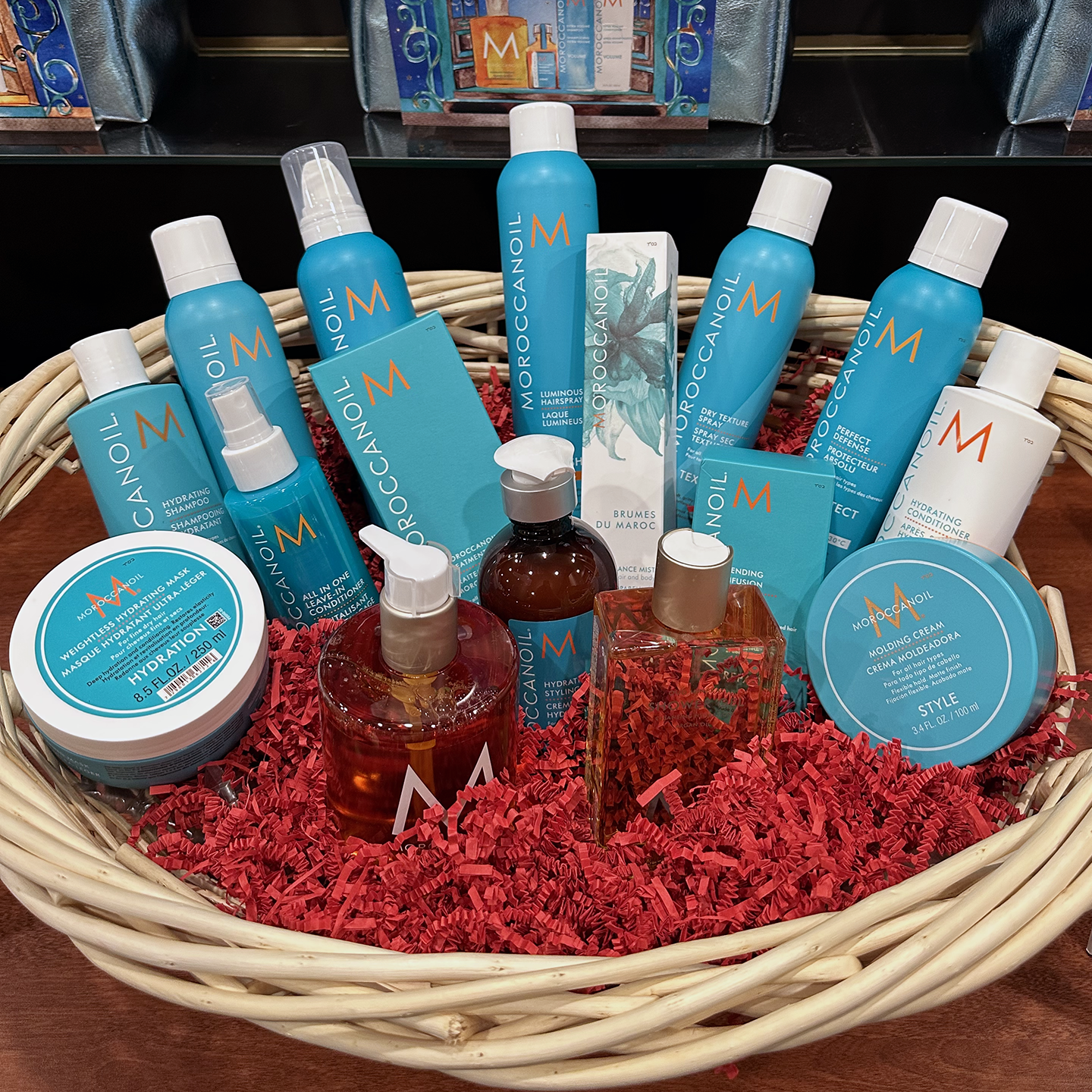 2022  Holiday Raffle
Come into Park Avenue Salon now through December 21st and grab your Raffle Tickets and enter for a chance to win a basket filled with $480 worth of MoroccanOil Products! All proceeds will be going to Toys For Tots!
Raffle Ticket Prices: 
$5 for 1 Ticket
$10 for 3 Tickets
$15 for 5 Tickets
$20 for 8 Tickets
Basket include $480 worth MoroccanOil Products Listed Below:
MoroccanOil Hydrating Conditioner 8.5 oz.
MoroccanOil Dry Shampoo 5.4 oz.
MoroccanOil Hairspray Strong 10 oz.
MoroccanOil Weightless Hydration Mask 250 ml.
MoroccanOil Hydrating Shampoo 8.5 oz.
MoroccanOil All In One Conditioner 5.4 oz.
MoroccanOil Dry Texture Spray 5.4 oz.
MoroccanOil Mending Infusion 2.53 oz.
MoroccanOil Molding Cream 3.4 oz.
MoroccanOil Hydrating Style Cream 300 ml.
MoroccanOil Volumizing Mousse 250 ml.
MoroccanOil Perfect Defense 6 oz.
MoroccanOil Treatment Oil 100 ml.
MoroccanOil Brumes Du Moro 3.4 oz.
MoroccanOil Hand Wash – Original
MoroccanOil Shower